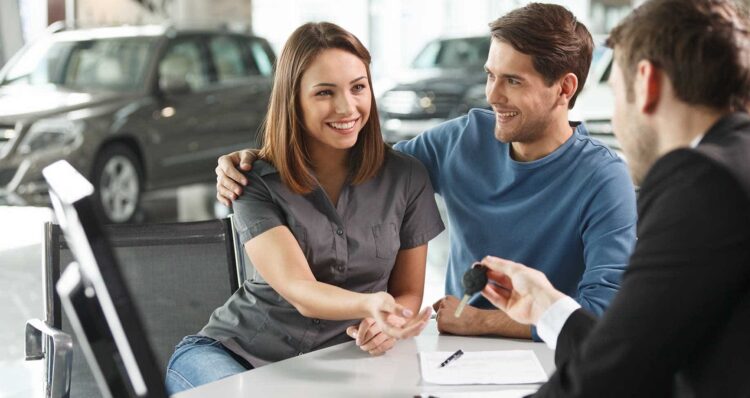 What Are The Essential Insurance Tips For First Time Car Buyers?
Telly Schuster | November 20, 2020 | 40 | Business
Buying a new car is an exhilarating experience. The countless hours searching for a car, long hours to compare the various features and more. It is memorable, as well as an unforgettable experience.
But apart from purchasing a new car, few other things are required as mandatory. Registration, insurance and road tax are some of those. Moreover, the Motor Vehicles Act, 1988 makes it compulsory to have car insurance for all registered cars. While the overall process can baffle you, here we have compiled a guide to make it easier for you.
#1 Do your research
When selecting an insurance plan, ensure that you do adequate research of the myriad options available. It is essential you find the right policy after comparing the plethora of choices. The parameters of comparison may vary like premiums, benefits, claim settlement ratio, etc. A car insurance calculator can assist the research by simultaneously comparing and helping you conclude.
#2 Understand the coverage under third-party car insurance
The term this-party refers to a person, which is neither the insurer nor the insured, but a person outside the contract of insurance. It is a person who is affected by the insured individual, and the insurance company covers for such liabilities. A third party car insurance policy provides legal coverage as well as financial assistance for accidental damages that result in death or bodily injury to a person, damages to property and even permanent disability due to such an accident.
#3 Comprehensive policy for a better insurance cover
Comprehensive plans compensate for the limited coverage of a third-party policy. These plans protect any damage to your car along with liability coverage. Moreover, you can opt for necessary add-ons that substantially increase the scope at a nominal price.
#4 Know what you are buying
The insurance policy is a legal contract which contains complex jargons. Knowing what you are buying will help you comprehend the policy better and evaluate whether it checks all the boxes. Do not forget to enquire for details like who is covered, the coverage, inclusions and exclusion of your policy, the duration of insurance cover, the upfront payment that you need to make a claim, and lastly the process to file a claim or report a loss.
#5 Understand deductibles of your plan
A deductible is a minimum amount that you need to pay when making a claim. There are two types of deductibles – compulsory and voluntary. While a mandatory deductible is required for every policy, a voluntary deductible can be used to increase or decrease your premium amount. Understand how these deductibles work and impact the premium. It will help you manage your current premium along with liability for any future payment at the time of claim.
#6 No-Claim Bonus and its impact 
The insurance company provides a no-claim bonus as an additional concession at your renewal premium. The amount of this concession ranges from 20% to 50% for every consecutive claim-free policy year.
Above-mentioned are some of the highlight features to look for when buying a car insurance policy. Not only do they help you understand the fine print better, but also ease your buying process. Lastly, do not ignore renewal. Undertaking car insurance renewal online or offline enables you to avail accrued policy benefits that either impact your premium or enhance the policy coverage.
Related Posts