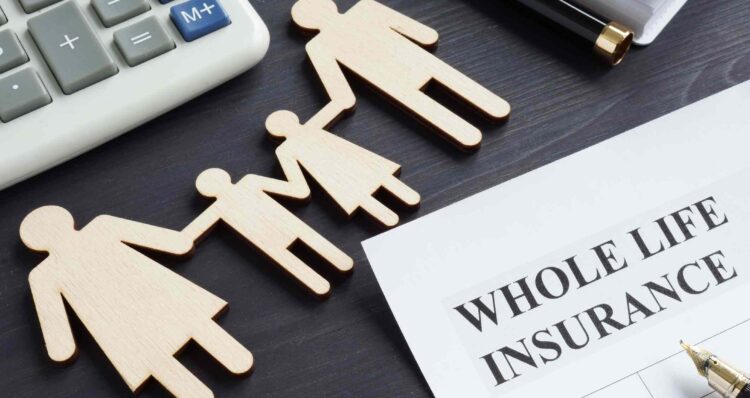 Learn the Difference Between Term Insurance and Whole Life Insurance Plan
Carole Stehr | November 27, 2020 | 107 | Finance
The purpose of buying life insurance is to provide financial security to your loved ones against life's uncertainties. Term insurance and whole life insurance are two popular types of life insurance policies. Many people are skeptical about which plan can be a better option as per their requirements. Here, we will help you to understand the differences between a term plan and a whole life insurance plan.
Before we discuss how they differ, let us understand what is term insurance and what is a whole life insurance policy.
A term plan is one of the most specific types of life insurance plans. It offers a high sum assured at considerably low premiums. A term insurance plan enables you to secure your family's monetary well-being for a particular tenure. It is a pure protection plan that does not offer any maturity benefit if you live through the policy's tenure. This plan is ideal for individuals who are purely looking for life cover.
A whole life insurance plan is a life insurance policy, that secures the policyholder's life until he or she reaches the age of 100. This policy provides the death benefit to the policyholder's nominee. Besides this, the nominee will receive bonuses, which are accrued over the years. This plan is suitable for individuals who want to secure their retirement life.
Points of comparison between term insurance and whole life insurance plans
 Let us compared a term plan and whole life insurance policy based on aspects, like:
The premium of a term insurance policy is the lowest among any other life insurance plan. So, compared to a term plan, the premium for a whole life policy is costlier.
Term insurance plans in India are designed to provide life cover for a specific period. Unlike whole life insurance, term plans cannot provide life cover until the age of 100.
The sum assured in a term insurance policy is significantly higher than that in a whole life insurance policy, and that too by paying reasonable premiums. In the case of whole life insurance, there are chances that the policyholder is underinsured. The sum assured offered by a term plan is adequate to meet all household expenses, liabilities, and long-term financial aspirations.
Term insurance does not feature any savings or investment component, so the chances of earning returns are nil. On the other hand, whole life insurance plans can act as a wealth creation tool, as they help the policyholder build a corpus over time.
 As term insurance plans are pure protection plans, investment and savings features are out of the question. So, you cannot withdraw any funds even if there is a financial emergency. You can take a loan on your term policy if you have paid the total premium until your policy's maturity date. On the contrary, in a whole life insurance policy, you can withdraw funds for any financial urgency if needed.
Which one of the two is a better option?
A term insurance policy can be a suitable choice over a whole life insurance plan due to various factors. Term insurance plans in India are easy to understand. Moreover, they offer a substantial sum assured at a budget-friendly premium. A term plan also offers different riders, like critical illness benefit and waiver of premium, among others, at nominal costs over and above the premium. Therefore, term plans have emerged as one of the best investment instruments available in the market that can secure your family's economic future, especially in case of your absence.
If you are considering a whole life insurance plan for wealth generation, we recommend looking for other alternatives instead of this policy. This is because other investment avenues can prove more valuable in helping you build a sizable corpus and ensuring your financial well-being in the long run.
Now that you have an idea about the pros and cons of both term insurance and whole life insurance, it is advisable that you make an informed investment decision as per your requirements.
Related Posts