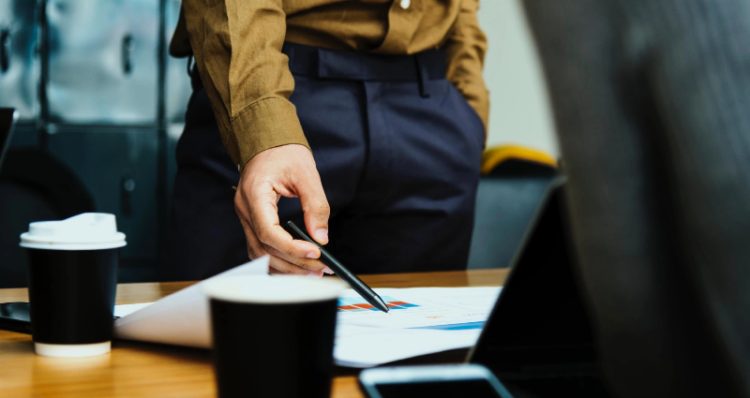 Why your high risk business is facing refusal from card processors?
admin | July 20, 2022 | 0 | Finance
Are you tired of your payment processing application being denied? Do you believe that there is no hope left for high risk business credit card processing? 
Probably your business falls in the category that doesn't serve the purpose of card processors, so all you get is sad news every time you apply for a card processing service.  
In this technologically advanced society, going cashless is the top priority of most consumers. If you are a tradesperson or involved in an international business then getting faster approvals from card processors can be a little tricky. Let's find out what is stopping your application and what is the solution to be able to accept electronic payments from your customers.
What is a high risk business?
A high risk business is one that doesn't meet the set criteria for low risk businesses. There is a variety of businesses that fall into this category, such as adult industry businesses with reputational risk, furniture industry businesses with higher chargebacks, any business that has a higher number of international transactions or anything that has the possibility of fraud.
If you are in the pharma, vaping, CBD, debt collection, furniture or software industry, it is highly likely that you will face difficulties in getting approvals from card processing service providers. 
Why card processor companies are refusing your application?
The label 'high-risk' adds to a business that doesn't meet the criteria set by card processing service providers. To put it in other words, maybe the viability of the business idea or the credit levels are not in accordance with the set limit by the card processors. A card processing company would reject your application if they think that your business is not capable to provide the expected benefits. Below is a list of probable reasons that your business is added to the high-risk category and you are not getting approvals from card payment service providers.
Chargebacks:

Chargebacks are basically transaction disputes. If your business falls in the category where chargeback rates are very higher, you wouldn't be able to find support from a card payment service provider. 

Lack of accountability:

Certain businesses like pharma and CBD have stricter rules for licenses and permits. If you fail to provide the required document, you automatically qualify for the high-risk category.

Chances of fraud:

You might face rejection if you are into a business that has a higher chance of fraud. For instance, the debt collection business is more likely to have electronic payment frauds, so the payment processing wouldn't be approved.

Suspicious transactions:

Transactions seem suspicious when the sales volume is high or when you accept a lot of international payments. If the payment processor suspects any illegal transaction or chances of money laundering then they get unwilling to serve your business.

Wrong service providers:

In some cases, when the business is from the low risk category, the sales volume is totally transparent and there are no illegal activities happening, still refusal becomes inevitable due to your low credit score. You might want to improve your credit history or find a service provider with a forgiving attitude. Some companies have strict policies against high-risk merchants, while some still accommodate the requests and give such industries a chance to grow. The rejection is an obvious sign that you applied to the wrong payment processor, do some research and find another option. 
How a high risk merchant account can solve your worries?
The complexities of your business can be solved with a merchant account. You can seek the guidance of payment consultancy services that help to set up high risk merchant accounts in the UK.
Setting up a high risk merchant account helps you to accept credit and debit card payments with adequate protection against chargebacks. Rather than spending weeks finding a service provider that accepts your merchant account, you should leverage the knowledge of experienced payment brokers. These experts usually have links to multiple service providers. After a thorough review of the complexities of your business, they can guide you with the right option.
These experts support different industries, so it's highly likely that they have already worked on a case related to your industry. Leveraging their work experience enables you to quickly get approval from the most suited payment processing service provider. 
Moreover, if you are new to the business, you might ask these experts to help you with website integration and other crucial things related to payment processing. 
Bottom line 
A large number of high risk businesses are accepting card payments very easily, but you feel stuck in the endless loop of rejection. To overcome the challenge of high risk business credit card processing, get expert guidance from We Tranxact. They are highly dedicated professionals with links to more than 60 global service providers to help businesses with quick acceptance of high risk merchant accounts in the UK. 
Related Posts