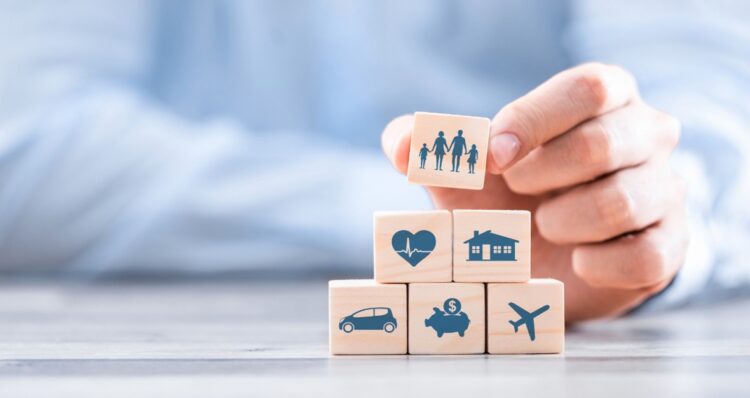 Methods to Calculate How Much Term Insurance You Need
admin | May 20, 2022 | 0 | Business
Term insurance proves useful for every future requirement when planned accordingly. It can help the policyholder bear all the family's expenses even in their absence. This helps the family in tough times even when the one who used to provide for particular monetary requirements is no more. But the major issue in most term insurance is the uncertainty people have about their term insurance's mortality returns. If you have the same confusion, don't worry because here you will get to know about a great tool named term insurance calculator. You will also know the correct method to calculate the assured sum using a term insurance calculator.
Top 5 Methods to Calculate the Assured Sum of Term Insurance
The final amount that you will get from term insurance will decide the fate of your dependents or their requirements. So, it is important first to know the requirement for which you are purchasing the term insurance. Only after that can you move forward with choosing plans capable of providing such returns. Given below are five ways of calculating the term insurance amount based on the most important situations in a person's life.
Calculation Based on a Particular Requirement
One of the most common reasons for having term insurance is for a requirement that you know will be necessary for the future. These can include any personal or family debts and liabilities. If you plan to pay off these debts even after your untimely demise, you can choose a term insurance amount based on the total money required.
You can calculate the assured sum based on the total liabilities under your name for such particular reasons. By doing so, you can protect your family members or legal heirs from inheriting your debts and free them from any worries about paying off unsolicited debts.
Calculation Based on Family Expenses for a Single Earning Member
Assume you are a family member who is the only source of income for the entire family. Then you will need term insurance that will provide for all the requirements of the entire family.
For this requirement, you can consider the family's total expenses in a year. And you multiply it with the years the family will need the monetary assistance. The result is the final amount required for a family to survive for so-and-so years. With this amount, you will also have to consider other emergency requirements, the money needed to purchase a house, or business requirements. And the addition of all these will give a tentative amount.
Calculation Based on Funds for Dependents
If you have dependents such as a spouse or elderly parents with particular health complications, you can save money for them. You need to calculate their health expenses in a year and multiply it with the years of healthcare they will require. This will give you an amount for the particular requirements for such dependents.
Calculation Based on Expenses for Children's Future
Children's education is also a responsibility for which people often purchase term insurance. If they wish to pay for their education with the money they will earn over the years, it is good to have a backup plan. So, if anything happens to them, the children will not have to sacrifice their educational preferences.
You can calculate the total expenses of pursuing the field your child wishes to join in the future. If they don't have a particular choice, then you can consider the mean expenses of the most costly educational courses. You can even add an extra amount to the total expenses to make sure they have enough funds for other requirements during education.
Calculation Based on Tax Saving Purpose
Sometimes, you won't have any of the above requirements and only wish to purchase insurance for tax-saving purposes. In such cases, you can select a term insurance plan or a group term insurance, for your entire family, with the total premium amount below INR 1,50,000 per annum. It is because the Indian government only allows a maximum INR 1,50,000 deduction in the income tax for insurance premium payments. Any amount above this limit is taxable.
Note: To be on the safe side, you must also input the expected inflation rates to make sure the returns don't depreciate over long years.
Conclusion
Now that you know term insurance and term insurance calculator, you won't have trouble finalizing an assured sum based on your present conditions. You can look for one of the best term insurance calculators available online.
Related Posts