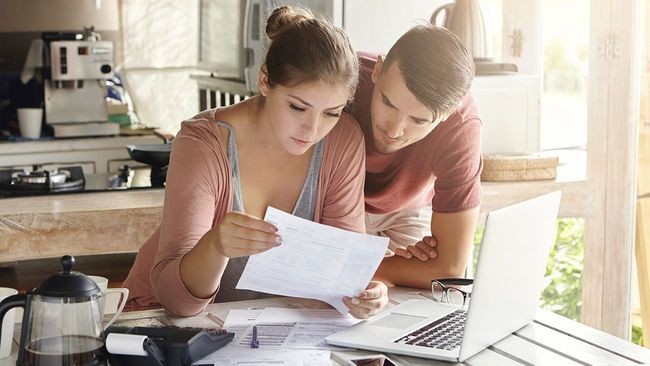 4 Common Reasons for A Mortgage to Be Denied
admin | September 1, 2022 | 0 | Business
With mortgage rates the lowest they're ever been, many Canadians are keen to invest in real estate, but in such times of economic uncertainty, are you guaranteed to be approved for a mortgage loan?
Lenders have become much stricter with credit standards in recent months, making mortgage loan disapproval far more common than you might think. To find out if there's a chance that you might be denied a mortgage, check out 4 of the most common reasons behind mortgage loan denials today:
A poor credit score
Bad credit scores are one of the most common reasons for a mortgage to be denied in Canada today, and they may be as the result of irregular or late monthly payments of existing loans.
Whatever the type of loan, from student and personal, to home improvement and auto loans, if you've been late with any payments, lenders will not look upon you favorably.
Unreliable monthly income
Lenders will always check your current monthly income, and whether that source of income is stable, before even considering your mortgage application. They'll look at whether your income is high enough to support regular loan payments once your monthly expenditure has been covered, and check your debt-to-income ratio. A comparison between the amount you owe and the amount you earn each month, a debt-to-income ratio should be below 28% of the income for total housing cost, including mortgage payments, and your debts, bills and mortgage should be below 43%.
Lenders will also check your employment history, and look at whether your income has remained more or less the same for a consistent period.
Wrong or incomplete information
Not completing your mortgage application or credit report correctly is the quickest way to be denied for a mortgage, and negative items on the credit report can also be problematic. While it is easy to make mistakes on a mortgage application form, it's important to double check what you've filled out before applying. You can also have a local mortgage broker assist you.
A small down payment
Most mortgage lenders prefer that your loan-to-value ratio be as low as possible, and the more you can put as a down payment, the lower it will be. To help your mortgage application go as smoothly as possible, try your utmost to put a down payment of 20% of the property value. Putting anything less than that amount will mean that you have to pay PMI, or private mortgage insurance, which protects lenders in case they have to sell your property to recover the loan amount and other costs should you default on payments.
For lenders, if you can borrow 80% or less and add to the home equity, they will consider this to be safe.
To give yourself the best possible chance of having your mortgage application approved, check whether any of the above 4 factors apply to you, and wherever possible, rectify them while seeking additional help from a local mortgage broker.
Related Posts